Welcome to Ballingowan House Bed and Breakfast
Newcastle West, Limerick
Welcome ~ Failte ~ Wilkomen ~ Benvenuti ~ Bienvenue
Mrs. Carmel O'Brien
Ballingowan House
Limerick Road
Newcastle West
Co. Limerick
Eircode: V42 XE29
Tel: 069 62341
Fax: 069 62457
Mobile: 087 2541300
E-mail: ballingowanhouse@tinet.ie
GPS: 52.453902, -9.041004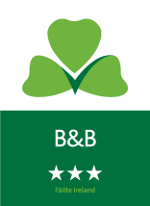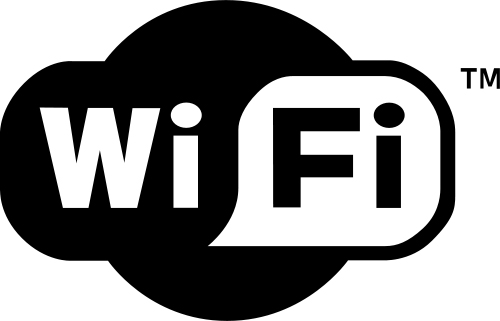 Enjoy a traditional Irish welcome and wonderful break at Ballingowan House. Located on the N21, 2km from the town of Newcastle West. Our family run Bed & Breakfast is an ideal stopover location, half way between Shannon and Killarney.
Ballingowan House is a family run Bed and Breakfast in Newcastle West, County Limerick. We are approved by Failte Ireland's Tourism Approval Authority (TAA) and are members of Town and Country Homes Association of B&B's. We accept all major credit cards and travel agent vouchers. Our luxurious Georgian house overlooks our own farmlands and landscaped gardens. Locally the B&B is known as 'pink house'. We are recommended in many guide books and are recommended by 'Dillard Causin'.
Our guests are welcome to relax and unwind after a days sightseeing in our patio area overlooking the beautiful gardens. We have five comfortable, spacious and well-appointed guest bedrooms, all complete with Ensuite bathrooms, TV, Tea/Coffee making facilities and hairdryers. We have a downstairs bedroom for those who prefer ground level.
You can be sure of a warm welcome at Ballingowan family run Bed and Breakfast in Newcastle West, Limerick and a delicious breakfast in the moring to set you up for the day. We would be happy to provide our guests with information and advice about what to see and do in the area.
Latest B&B Ireland Customer Reviews
John and Peg
We had a wonderful stay at Ballingowan House. Carmel was a lovely and very delightful host. The B&B was very picturesque, breakfast was outstanding, and the room was very comfortable.
Catherine Mulvaney
Cannot say enough about the hospitality my 3 friends and myself received from Carmel and Chales! They were so personable and welcoming which made our Irish holiday perfect! Delicious breakfast and Chsrles was the greatest head waiter! A very comfortable home and a great location as we drove east to west. Carmel's suggestion to stop in Adare was wonderful. Thank you Carmel and Charles, you are lovely!
Kenneth Sears
My two cousins and I stayed at Ballingowan for a whole week, apart from one night in the middle where we stayed in Clifden, Connemara. Coming back to Ballingowan after Clifden felt like coming back home! Carmel and Charles are such gracious hosts and the three of us were perfectly comfortable and well-fed every morning for the new day's adventure. The location is great for traveling to the four points of the compass: west to Kerry, south to Cork, east to Tipperary, and north to Galway. That was our prime criterion for choosing Newcastle West, so we wouldn't have to change B&Bs every day. The warmth and charm we met there confirmed we had made just the right choice!
Johann Horvath
Cute B & B with a very attentive hosts. We had a very quiet room still behind (not on the street). Breakfast was very good. Good tip: Pancakes pre evening.
Alan
Carmel and Charlie were extremely wonderful hosts. They are very friendly and very willing to help with anything. Carmel recommended a few places for us to see and eat and they were great. The breakfast we had was the best of our 9 day stay in Ireland. The home was comfortable, lovely, and very clean. My wife and I really enjoyed our stay with them and would definitely return. One thing to note, which is common in many B and B's, is that you need to carry your luggage up a flight of stairs. Something to consider if that is difficult for you. Also keep in mind that it is a lovely older home with allot of character. If you are expecting lots of modern amenities (ie. large flat screen TV's, etc.), you might be disappointed. It is in a good location, right on the main road, toward Adare/Limerick. For some reason, our GPS had some issues finding it so just beware.
Reviews Powered by B&B Ireland